Got Spots (Actinic Keratosis-pre-skin cancer) on Your Bald Head? Get a Closer Look to Distinguish AK vs. IC vs. SCC-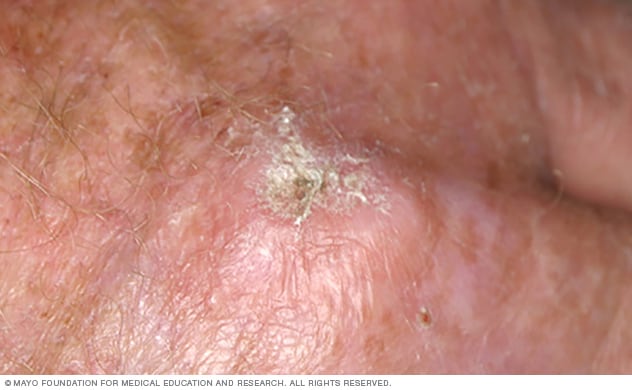 Time was when your Primary Care Physician or Dermatologist looked closely at your head and said something like "Yep, that's not skin cancer, that's a pre-skin cancer called actinic keratosis." And he or she was probably right. But not always according to the research linked and excerpted below.
I'm bald. I have spots on my head (AK?) I burned badly as a kid. Frequently. I had a bone marrow transplant and radiation therapy for a different cancer. I have six of the risk factors listed below.
When I found the study below I learned how complicated AK or pre-skin cancer can be. At the same time I was researching and writing a blog post about how important a dermoscope was when making diagnoses of any and all skin lesions.
---
Non-Melanoma Skin Cancer at a Glance-
---
 I am both a cancer survivor and cancer coach. To learn more about evidence-based, non-toxic therapies to reduce your risk of skin cancer scroll down the page, post a question or a comment and I will reply to you ASAP.
Thank you,
David Emerson
Cancer Survivor

Cancer Coach

Director PeopleBeatingCancer
"Little is known about the dermoscopic features of keratinocyte skin cancer…
We sought to determine the dermoscopic features of facial actinic keratosis (AK), intraepidermal carcinoma (IEC), moderately to poorly differentiated invasive squamous cell carcinoma (SCC), and well-differentiated SCC of the keratoacanthoma type…
A total of 243 (70 AK, 71 IEC, 78 SCC, and 24 keratoacanthomas) tumors of the face from 243 patients were analyzed. The majority of patients had a fair skin type, history of melanoma or nonmelanoma skin cancer, and multiple AK. A red pseudonetwork was significantly associated with AK, whereas dotted/glomerular vessels, diffuse yellow opaque scales, and microerosions were significantly more prevalent among IEC.
Hairpin vessels,
Linear-irregular vessels,
Targetoid hair follicles,
White structureless areas,
A central mass of keratin, and
Ulceration
were significantly associated with invasive SCC (P < .001 for all criteria). Similar patterns as in SCC were observed among keratoacanthomas."