A Five-Year Survival Rate of 16% For Non-Small Cell Lung Cancer May Be Triple Previous Chemo Regimens but This is Hardly a Breakthrough…
Immunotherapy, ""treatment of disease by inducing, enhancing, or suppressing an immune response" is supposed to be the future of cancer care. And while an immunotherapy such as Opdivo can be a useful therapy for advanced lung cancer patients, it's important to understand that Opdivo is not curative.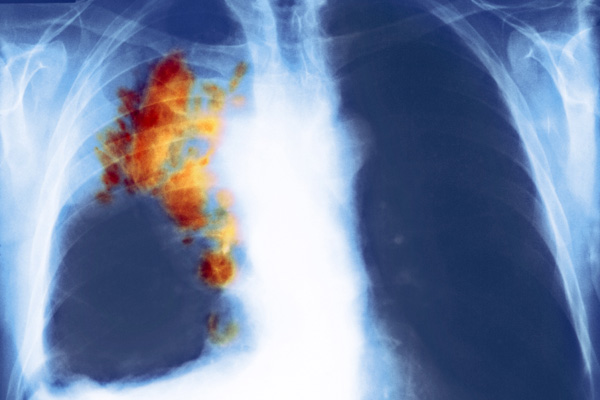 And though Opdivo may cause fewer side effects, on average, than conventional chemotherapies, again, it is critical to consider evidence-based but non-conventional complementary, integrative and alternative therapies.
I am a survivor of a completely different but "incurable" cancer called multiple myeloma. I have managed my cancer since my diagnosis in 1994 by living an evidence-based, non-toxic, anti-MM lifestyle through nutrition, supplementation, and many other therapies.
I am also a cancer coach. To learn more about evidence-based but non-toxic therapies to manage your advanced lung cancer scroll down the page, post a question or comment and I will reply to you ASAP.
Thank you,
David Emerson
Cancer Survivor
Cancer Coach
Director PeopleBeatingCancer
Opdivo More Than Tripled 5-Year Survival Rates in NSCLC Patients in Phase 1 Study
"Recent data from a Phase 1 study revealed that Opdivo-treated advanced non-small cell lung cancer (NSCLC) patients have durable responses and a five-year survival rate of 16%, which more than triples the 4.9% five-year survival rate seen in historical controls receiving standard-of-care…
"This is the first report of the long-term survival rate in patients with metastatic NSCLC treated with an immune checkpoint inhibitor. Our study results show that for a small subset of patients, immunotherapy can work for a very long time…"
Among 10 responders evaluable for analysis, seven had PD-L1 expression of 1% or more, and three had PD-L1 expression lower than 1%. The presence of this ligand is usually used as a biomarker to predict which patients will respond to Opdivo, but in this study, PD-L1 status was not clearly associated with long-term survival in this patient population…"