Multiple Myeloma Patients Must Combine the Best of both Conventional and Non-Conventional Therapies to Manage their Incurable Cancer
If you google "treatment options for multiple myeloma" you will come upon lists and lists of conventional/FDA approved conventional treatments. These therapies are what is called the standard-of-care for MM. That means that your health insurance will probably pay for the therapy as it has been approved by the FDA. The second list below comes from the MMRF website.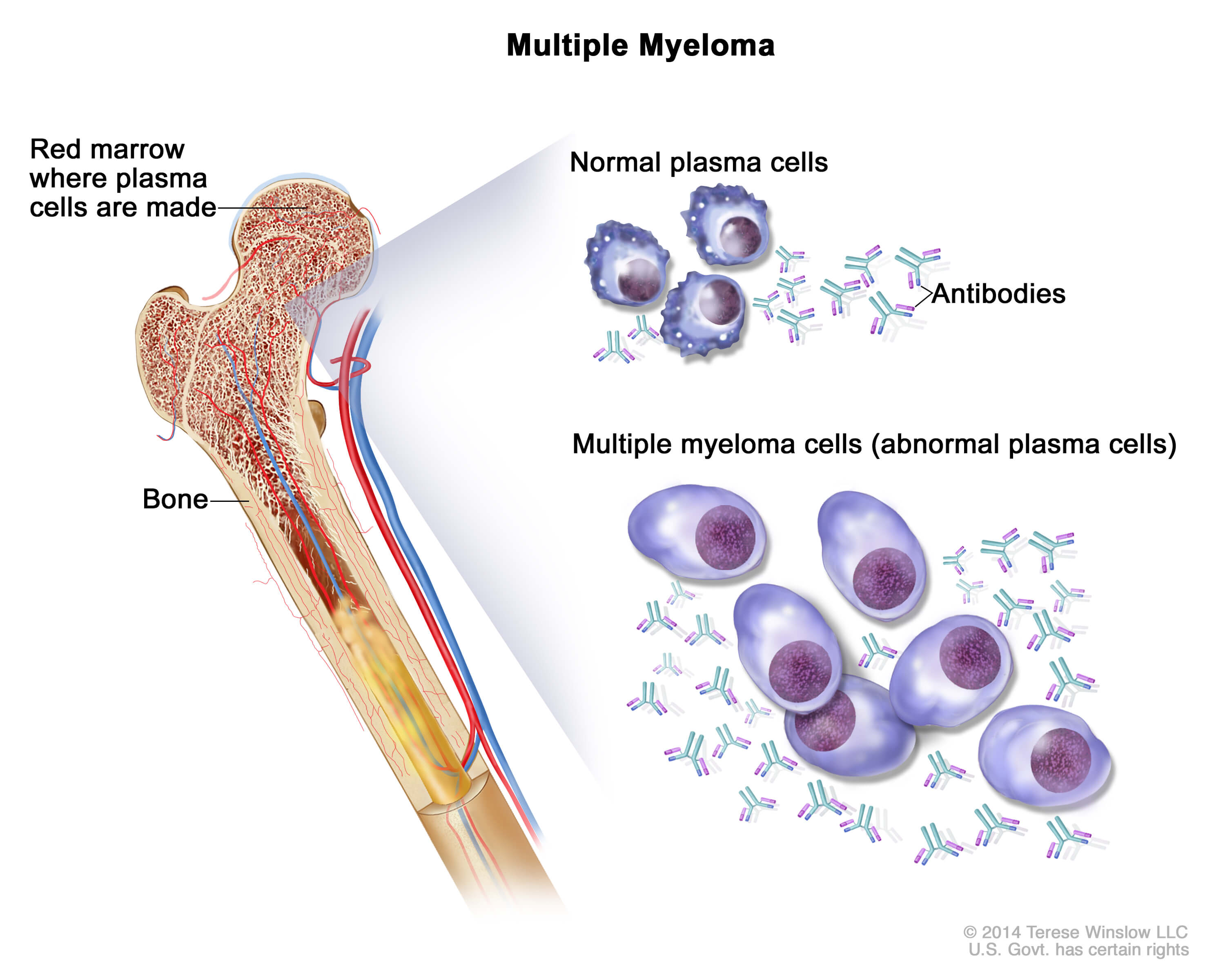 The newly diagnosed myeloma patient must understand that conventional oncology can't cure MM. According to the American Cancer Society the five-year survival rate for myeloma patients is 48%. More than half of newly diagnosed myeloma patients will not live five years.
That's the bad news. The good news is that there is a long and growing list of evidence-based non-conventional myeloma therapies. Specific foods and supplements that research has shown can starve MM.  Lifestyle therapies that have also been shown to fight MM.
I am both a long-term MM survivor and MM cancer coach. I have lived in complete remission from my MM since early 1999 by living an evidence-based, non-toxic, anti-MM lifestyle through nutrition, supplementation, bone health, mind-body therapies and more.
Have you been diagnosed with MM? What stage? Are you experiencing any symptoms such as bone pain, anemia or kidney damage?
Please look to the right of this page to register and watch the free webinar about the MM Cancer Coaching Program. Let me know if you have any questions.
thank you,
David Emerson
MM Survivor

MM Cancer Coach

Director PeopleBeatingCancer
Chemotherapy and other drugs.
Bisphosphonates.
Radiation.
Surgery.
Stem cell transplant.
Plasmapheresis.
Multiple myeloma drug therapies
Stem cell transplants
Biphosphonates
Radiation therapy
Surgery
Alternative therapies
Myeloma treatment by stage
Treatment FAQs