Two doses of nivolumab given about 1 month prior to surgery are well tolerated and reduces tumor size in about half of patients with squamous cell head and neck cancer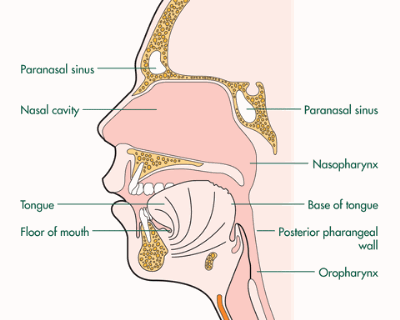 If you have been diagnosed with head and neck cancer your challenge is to achieve the longest overall survival (length of life) with the least amount of collateral damage (side effects). Side effects limit your quality of life obviously.
Reducing the size of your tumor before surgically removing it has been shown to increase average overall survival. Further, clearing your Human papillomavirus further reduces your risk of relapse.
I mention all the above because I developed a blood cancer called multiple myeloma while at the same time having Human papillomavirus. While I will never know if Human papillomavirus- caused my multiple myeloma I do know that Human papillomavirus increases the risk of MM.
I supplemented with AHCC for several months in 2010 and have cleared my Human papillomavirus. I have remained in complete remission from MM, a supposedly "incurable" form of blood cancer, since I achieved complete remission in early 1999.
I am both a cancer survivor and cancer coach. I follow an evidence-based, non-toxic lifestyle including anti-cancer nutrition, supplementation, bone health, mind-body and lifestyle therapies.
Have you been diagnosed with head and neck cancer? Have you been diagnosed with HPV? Please scroll down the page, post a question or comment and I will reply to you ASAP.
Thank you,
David Emerson
Cancer Survivor

Cancer Coach

Director PeopleBeatingCancer
"Two doses of nivolumab given about 1 month prior to surgery are well tolerated and reduces tumor size in about half of patients with squamous cell carcinoma of the head and neck (SCCHN). Reductions in tumor size occurred in the same proportion of patients with human papilloma virus (HPV)-positive and HPV-negative tumors, according to results from the first global trial of neoadjuvant anti–PD-1 therapy in patients with both HPV-positive and HPV-negative SCCHN.1 There were no surgery delays >4 weeks due to treatment-emergent adverse events…
"I would point out that the benefit of the neoadjuvant [nivolumab] is very different for HPV-positive patients, where we might want to de-escalate, as opposed to HPV-negative patients who've seen no benefit in survival for decades,"
In a phase III trial of patients with platinum-refractory recurrent or metastatic SCCHN, the PD-1 inhibitor nivolumab improved overall survival..."
"Ten HPV-positive women were treated orally with the extract, AHCC (active hexose correlated compound) once daily for up to six months. Five achieved a negative HPV test result — three with confirmed eradication after stopping AHCC — with the remaining two responders continuing on the study…